ASPHALT(Bitumen) WATERPROOFING PRE HEATED INFLUX METHOD -NEW ARRIVAL METHOD FROM JAPAN-
October 3, 2023

WATERPROOFING WORK
ASPHALT(Bitumen) WATERPROOFING PRE HEATED INFLUX METHOD
Asphalt waterproofing is a reliable waterproofing method that has been used around the world for a long time.Our company has been working with many waterproofing methods including modified asphalt waterproofing in Vietnam for over 10 years. Asphalt waterproofing is one of the most proven and reliable waterproofing methods among many and is often used primarily for waterproofing large RC roofs.For asphalt waterproofing, we have used the "Torch Method," which is common in Vietnam, to use a torch burner to burn the back side of a modified asphalt sheet and apply it on concrete.
Regarding materials, there are many manufacturers offering modified asphalt sheet waterproofing in the Vietnamese market, so we used modified asphalt sheet waterproofing from a reliable manufacturer in the Vietnamese market.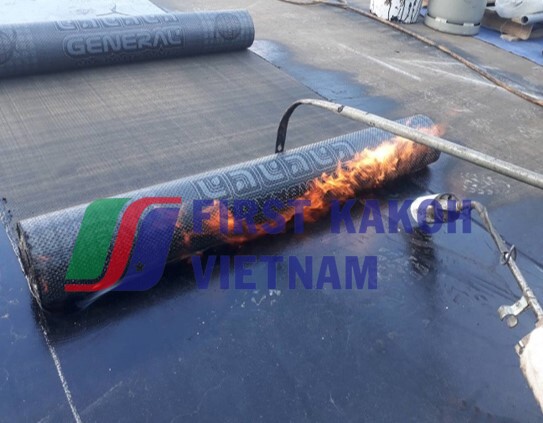 However, due to the intensifying competition due to the growth of Vietnam's construction market, we have started handling waterproofing materials from SHOSEKIKAKO Co., Ltd., a major Japanese waterproofing material manufacturer, in order to pursue even higher quality. *SHOSEKIKAKO Co., Ltd. : https : www.shosekikako.co.jp
SHOSEKIKAKO Co., Ltd. is a waterproofing material manufacturer with a long history founded in 1953, and is also one of the IDEMITSU KOSAN GROUP, and is a manufacturer with strengths in asphalt-based materials. In Southeast Asia, they have a branch office in Manila, Philippines, and provide high-quality materials to various countries at Southeast Asia.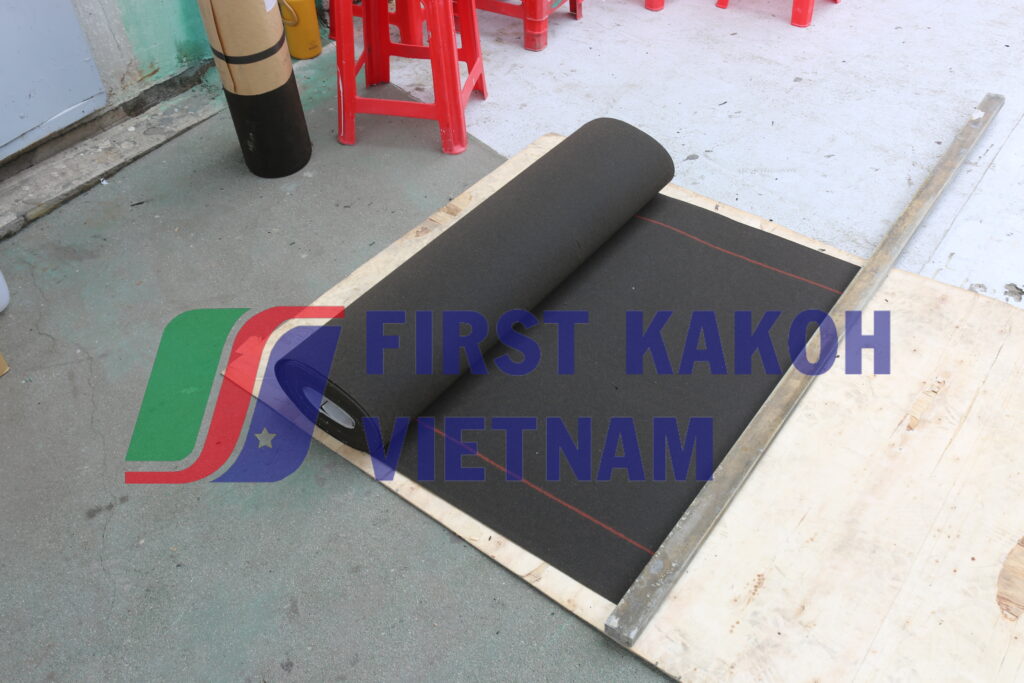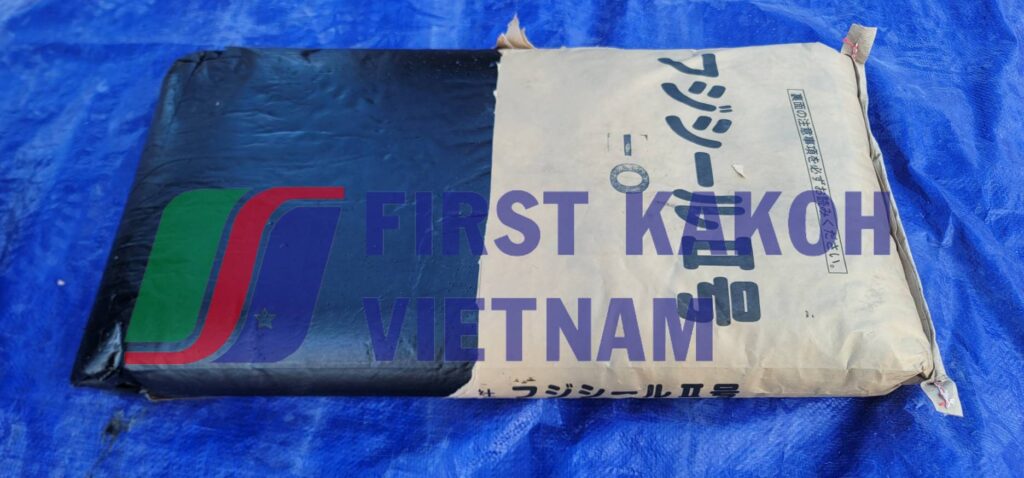 The waterproofing material that we have started handling this time is a material that is constructed using a application method called the "Pre Heated Influx Method", unlike the "Torch Method" that is conventionally common in Vietnam. The " Pre Heated Influx Method " is a construction method in which a modified asphalt compound is melted on site using a melting kiln, and an asphalt sheet is pasted onto the concrete using the molten asphalt. By managing the melting of the modified asphalt in a single melting kiln, the risk of "adhesion failure due to insufficient torching of the modified asphalt sheet", which was the biggest concern with the conventional "Torch Method", is eliminated. It has become possible to significantly reduce the risk of Insufficient adhesion of sheet.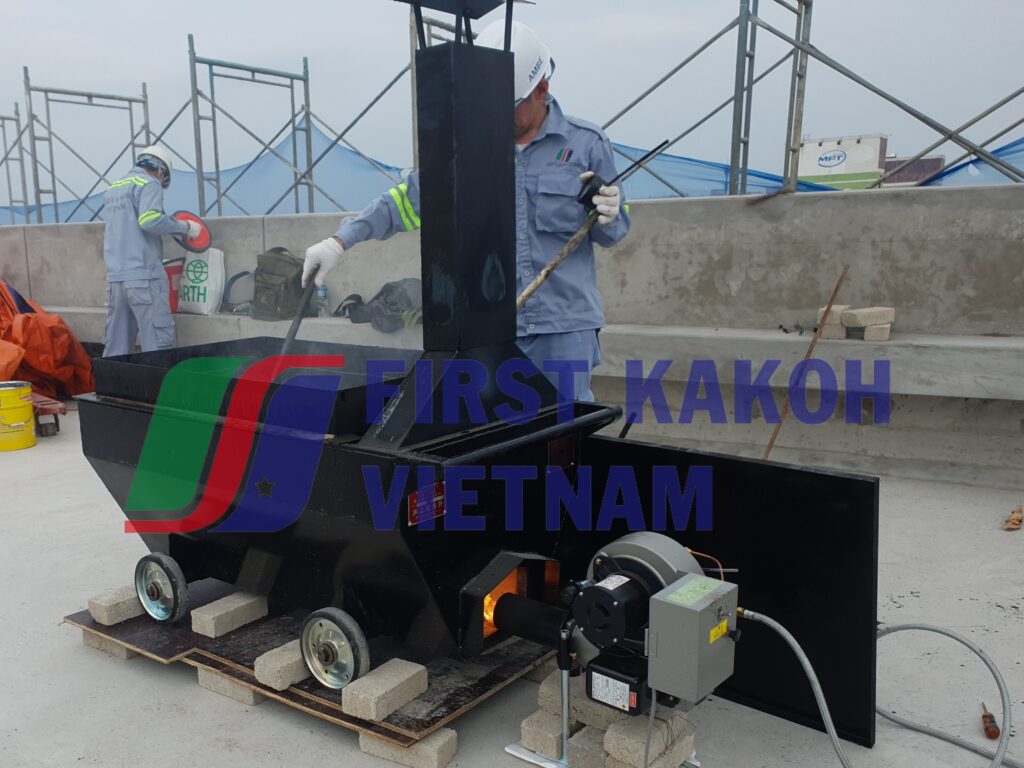 In addition, the "Torch Method" is a method that takes a relatively long time to application because it is necessary to slowly and carefully heat the sheet over time due to concerns about insufficient heating, but the " Pre Heated Influx Method " uses molten asphalt to heat the sheet. Since it is poured by pouring, it is possible to shorten the construction time. Therefore, the "thermal construction method" can be said to be suitable for construction on large areas such as RC ROOF.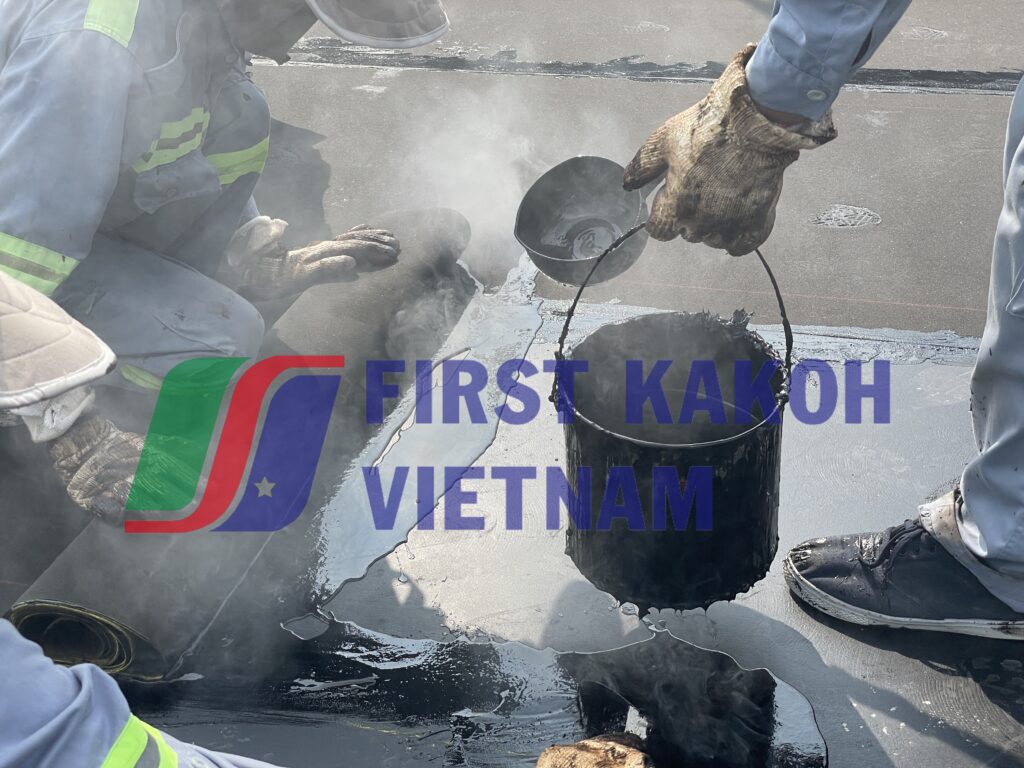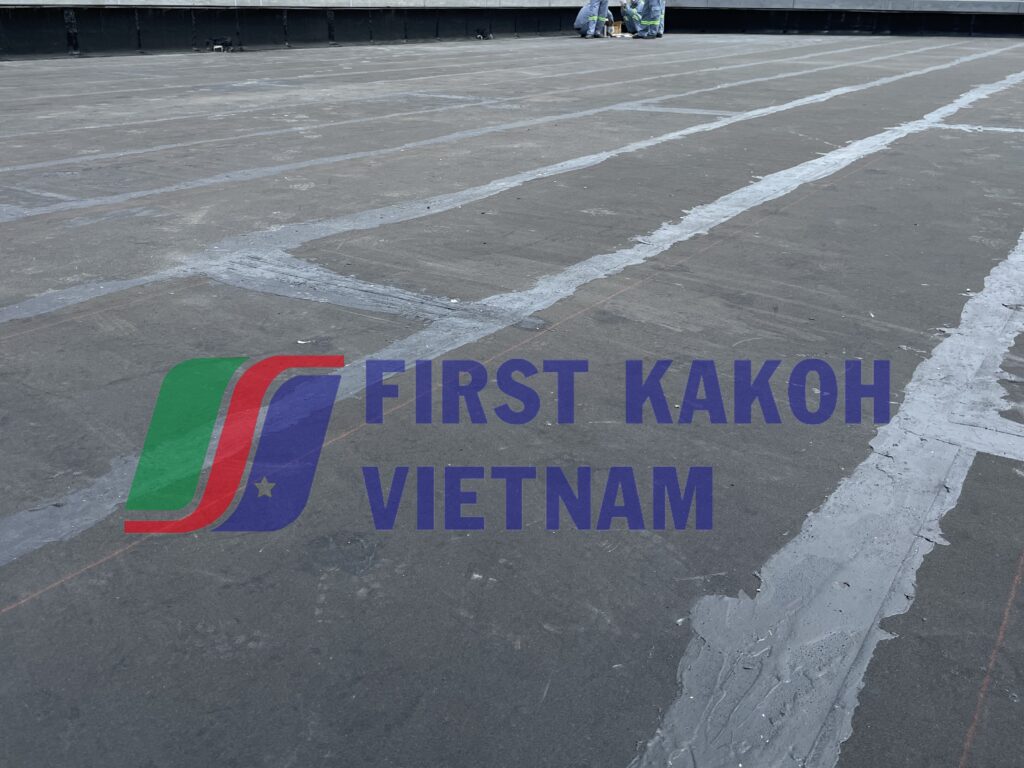 We have already completed the application of our first project using this product and are gradually rolling out proposals. If you have any inquiries regarding this material or other construction work, please feel free to contact us via CONTACT on our website.